Choose Your Ride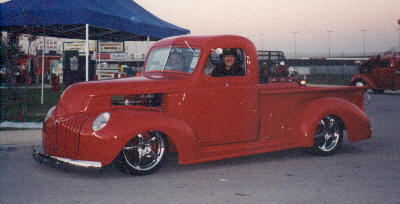 ***All Prices subject to change.***
***Please call for current pricing***
Trucks and Roadsters by Bill is a family owned business operated by Bill Phelan and his son Ves Phelan. Bill has been restoring and building custom parts for over thirty years. Bill has been joined by his son Ves, who has been working in the shop since he was a young teenager. Together they manufacture quality fiberglass components for 39-40 Chopped Ford Coupes, 41-46 Chevy trucks, 67-72 Chevy Trucks, 53-56 Ford Trucks, 55-58 Cameos and 55-57 Ford T-Birds.
We are located at 917 County Road 806 in Gainesville, Missouri in the heart of the Ozark Mountains. Call us at 417-679-3834 or email us at roadster@centurytel.net to discuss your classic truck, car, or roadster needs.
Check out the links at the left to see our products, get availability, and pricing information.